BERLIN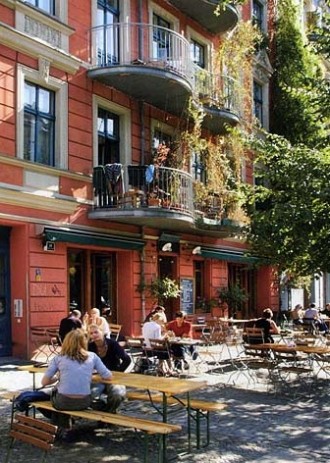 The district Prenzlauer Berg
The inner city district called Prenzlauer Berg has always attracted both tourists and natives alike, since hardly any other part of Berlin has seen such drastic changes in recent years.Formerly the site of vineyards and mills outside the gates of historic Berlin, Prenzlauer Berg was zoned for putting up housing for workers in the wake of the industrial revolution, commencing in the latter half of the 19th century. The Hobrecht development plan of 1862 and the introduction of a railway service circling the outskirts of the city in 1871 initiated an almost ant-like building frenzy that resulted in the labyrinth of tenant buildings which have become a hallmark of Prenzlauer Berg. Today, cafés, bars and restaurants have replaced the old working class quarters - the nightlife has become fast paced and exciting. Even during the era of the GDR, the district was an attraction for artists, intellectuals, students and various people 'living outside the box'. Europe's largest municipal re-development area is undergoing constant renovation, with buildings getting their look changed almost over night. If you venture into the intricate network of small alleyways however, you will still be able to find buildings which have retained their old facades, thus revealing an intimate look at Berlin as it was once. Made attractive by a budding infrastructure and its charming idiosyncrasies, Prenzlauer Berg has become a major real estate interest, whether one rents or buys. If you think of Rome's own Campo dé Fiori when visiting the Kollwitzplatz with its signature Saturday fairs, then you won't be the first to make such a connection, whilst the café-culture of the Helmholtzplatz brings to mind images of the Quartier Marais in Paris. For all its ambience, the district is still also a vital part of inner city and has many excellent hubs for public transportation.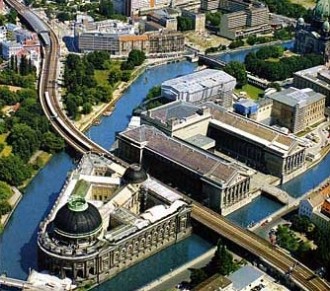 The isle of museums (Museumsinsel)
The isle itself and all the various buildings thereon are an official UNESCO world heritage site. The museums situated on this comparatively small patch of land feature impressive collections of art and stunning original architecture from bygone eras of mankind.
Pergamon Museum, Old National Galery, Bode Museum, Old Museum, New Museum.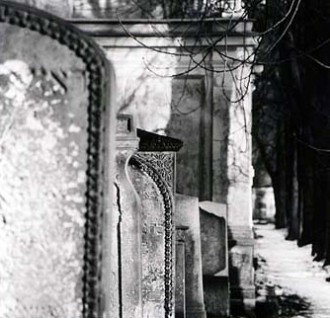 The Jewish Cemetery (Jüdischer Friedhof)
The Jewish Cemetery is one of Berlin's most fascinating graveyards. Experience an air of silent, dignified repose among the beautiful tombstones and memorials, half sunk in the embrace of brushwood. Great entrepreneurs and bankers are buried side by side with famous artists like Max Liebermann and Giacomo Meyerbeer.
Schönhauser Allee 23 – 52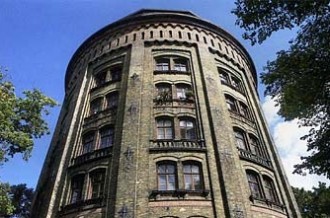 The Water Tower (Wasserturm)
The picturesque Water Tower is one of the district's landmarks. The annex was built in 1769 by Englishmen, with the tower being erected on the grounds to an imposing height of 100 feet in 1856, serving as a reservoir. A few decades later, a roof was added to the superstructure of the tank, the top of which was cultivated as a garden. Nowadays, the catacombs below the tower are the site of alternating exhibitions.
Knaackstraße / Belforter Straße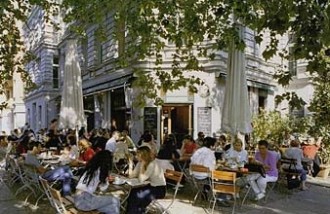 The market on Kollwitzplatz
If you're eager to visit one of Berlin's most charming and diverse market squares, then look no further than the one on Kollwitzplatz, which brings to mind Rome's very own Campo dé fiori. Once you've purchased what you're looking for, you'll find a plethora of other fun things to do. Cafés and restaurants galore invite you to stay and mingle or just sit back and relax, watching the locals go about their business.
Open on Saturdays from 9am till 4pm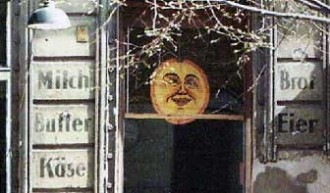 Husemann Street (HUSEMANNSTRASSE)
During the GDR era, the regime showcased Husemann street as a paragon of the 'classy' Berlin. Taking a stroll down this avenue lined with trees and awesome Victorian Age buildings should definitely be a part of your sightseeing whilst in Berlin. Let old lanterns and street signs, shop placards on facades, original bars and quaint antique shops work their magic and transfer you straight back to the last days of the 19th century.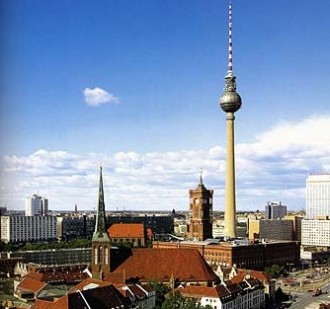 Berlin's Television Tower (BERLINER FERNSEHTURM)
Rising to an enormous 1,200 feet, the TV Tower is Berlin's tallest building. On a clear day you can easily see as far as 25 miles into the distance, while dining at the Telecafé. Located in the central globe at a height of 680 feet, this restaurant literally spins you around – not because you're reeling from the height, but because it revolves around its own axis in 30 minute cycles.
Panoramastr. 1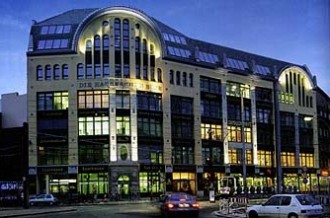 The Hackeschen Höfe
A nexus for night owls, the Hackesche Höfe is Berlin's most beautiful and largest mall. Following large scale, circumstantial restoration, this once hoary maze of yards is now a hub of Berlin's vibrancy, composed of cafés, restaurants, cinemas, theatres, galleries, small shops and various oddities. The 'Chamäleon' Vaudeville has a well-grounded reputation as a centre of independent thespian endeavours.
Rosenthaler Straße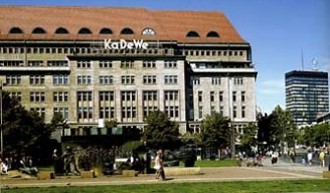 KAUFHAUS DES WESTENS (KaDeWe)
Europe's largest department store is one of a kind. Mind you, this is not just an oversized regular five-and-dime, but a cornucopia of goods and goodies laid out across 200, 000 square feet housed in an eight-story building, crowned by an entire floor devoted entirely to delicacies and other fancy foods from around the world.
Known to few but appreciated by many, a competent and genial team of catering specialists is at your disposal, whether you're hosting a private dinner or throwing that once-in-a-life time party.
Tauentzienstr. 21
www.kadewe.de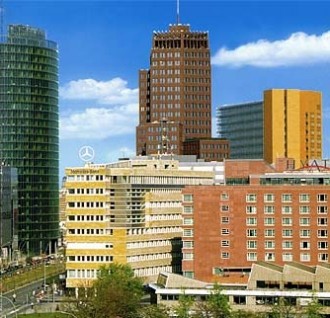 POTSDAMER PLATZ
Berlin natives and tourists once put the roaring in the Roaring Twenties at Potsdamer Platz. After being destroyed during WWII and becoming part of the wasteland between the divided halves of Berlin during the Cold War, the plaza is now back with a vengeance. Resurrected to its former glory, the once and future heart of the city will take your breath with its ensemble of futuristic ambience and transparent architecture. Getting there is easy, using the various means of public transportation, all connecting below your feet at this exciting venue. Potsdamer Platz has a message for all the world to hear: Berlin is back in style – hip, straight forward and colourful. This labour of love not being nearly complete yet, Europe's largest construction site is ever expanding and new buildings rise per aspera ad astra on a constant basis.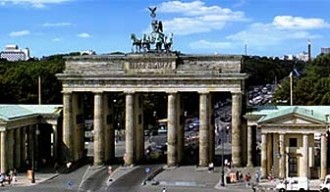 The Brandenburg Gate (BRANDENBURGER TOR)
The Brandenburg Gate is laden with the weight of history and rich with symbolism, as tumultuous events of both war and peace have taken place in its shadow in the course of centuries. It is the only building to be represented on three different German Euro Coins, emphasising the importance of this powerful icon located at the western causeway to the metropolis.